Tian Jia is less leisure month, May people are busy. On June 14, 2018, during the summer planting season, Shandong Changning Group-Weifang Changrong Machinery Co., Ltd. actively responded to the call of the national deep-tillage policy, based on the local market, conducted a field demonstration of deep-tillage and deep-tillage in Longchi Town, Changyi City, so that farmers'friends could see it in their eyes and enjoy it in their hearts.
With Weihe tractor, the dream of becoming rich will come true.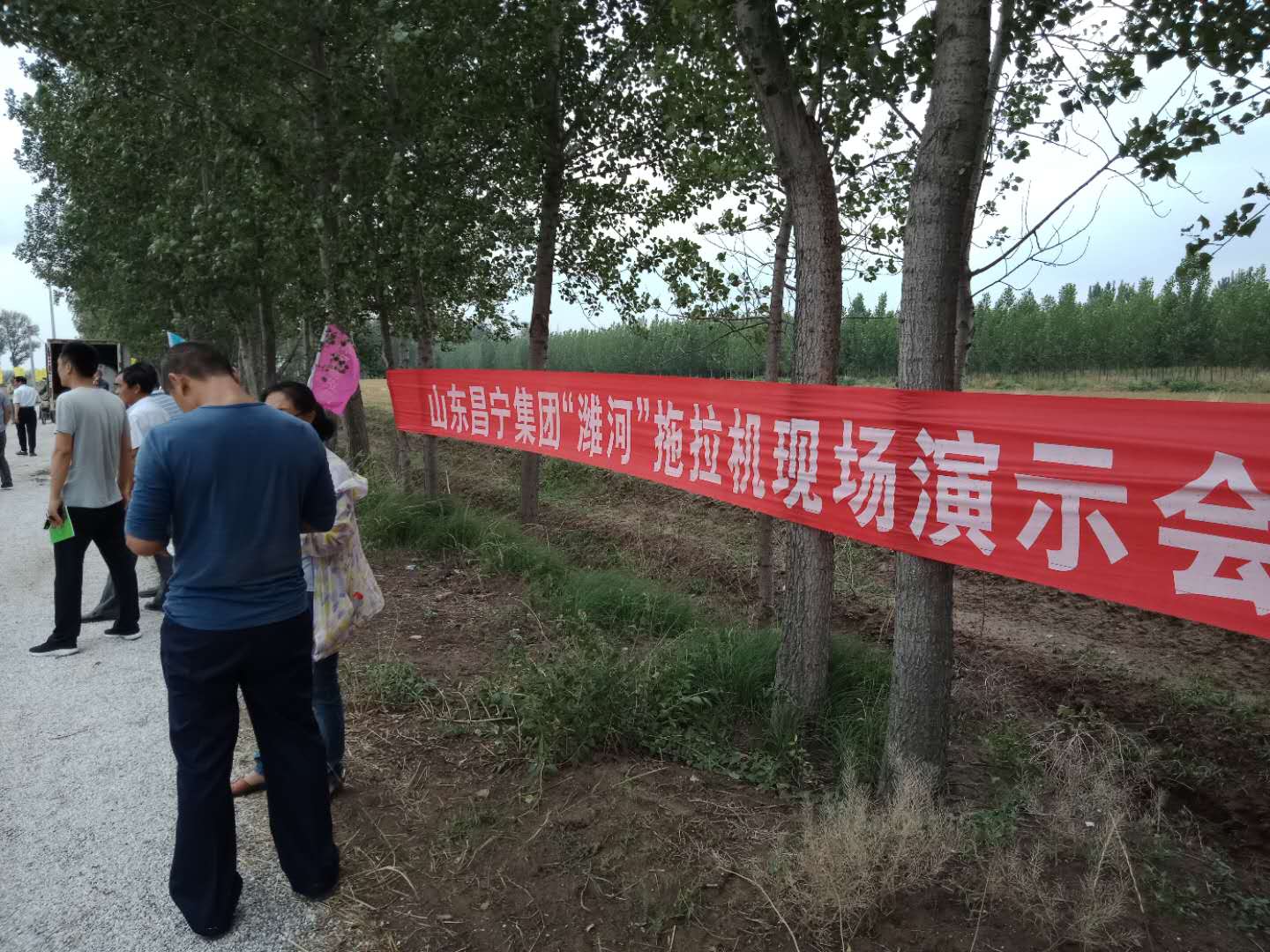 The leaders of Weifang Agricultural Machinery Bureau and Changyi Agricultural Machinery Bureau also visited the site for guidance. After hearing the good news, a large number of peasant friends gathered at the demonstration site to see it first.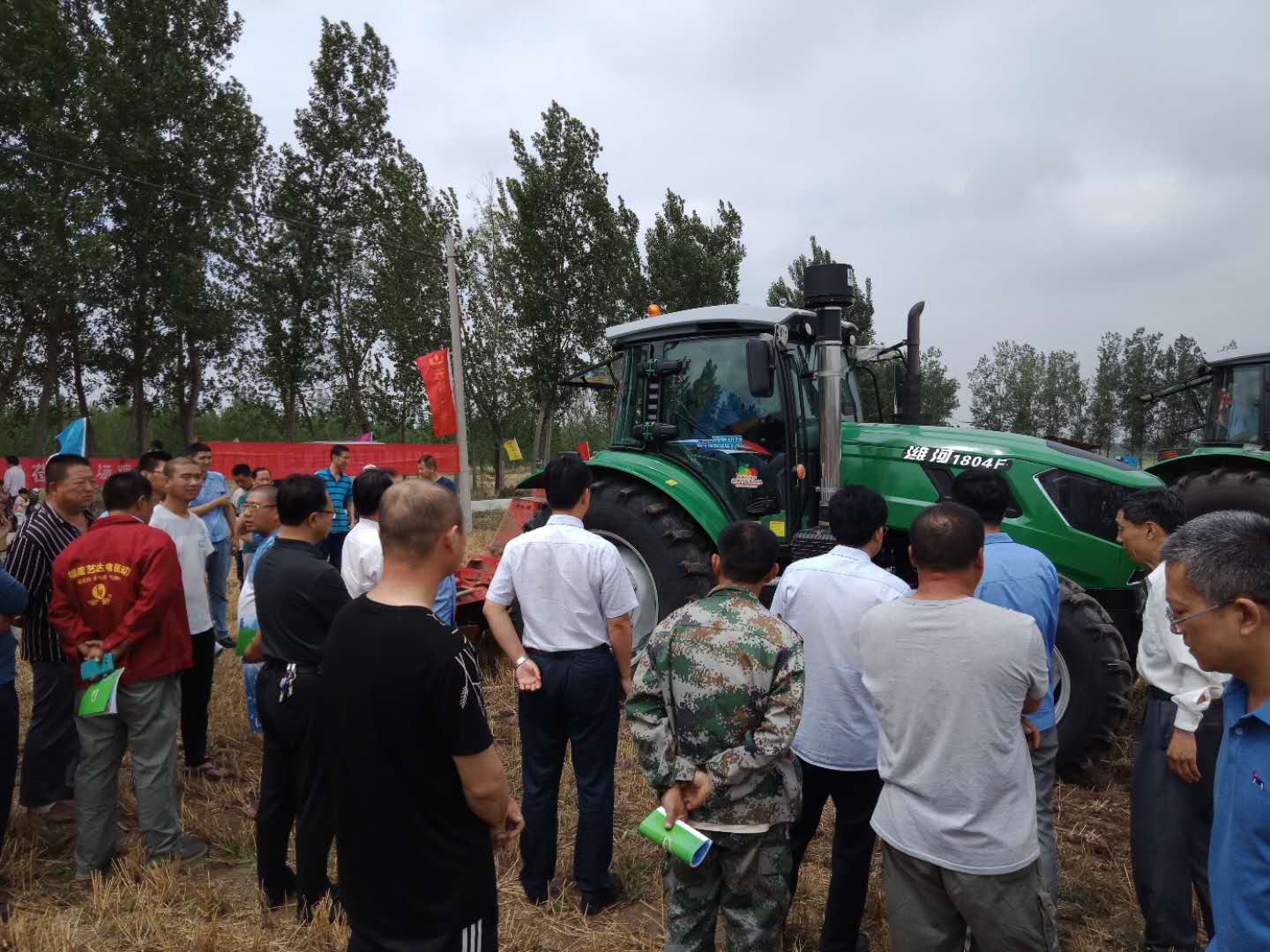 The demonstration is planned and implemented by the company's sales department and participated by the technical quality department. It is divided into product visits, product introduction and farming demonstrations.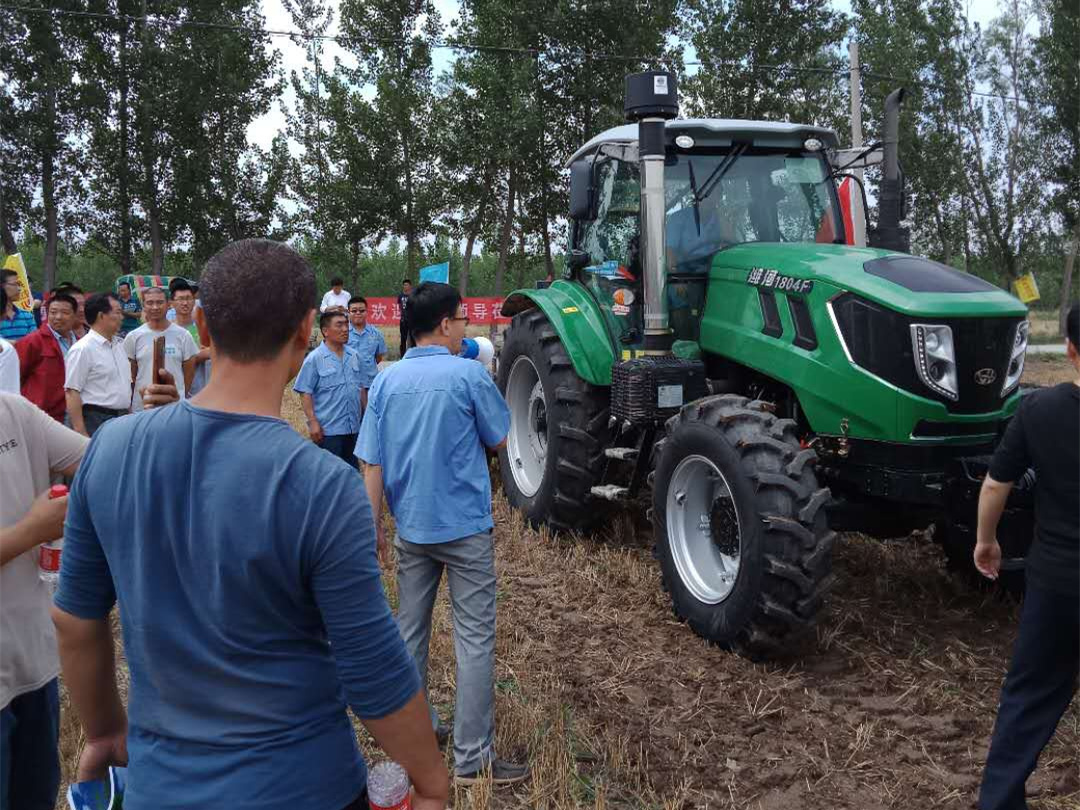 This demonstration will mainly promote the company's production of Weihe 1604CD, Weihe 1804F, Weihe 2104 and other large tractors. It is equipped with advanced agricultural machinery such as rotary tiller and hydraulic tillage plough, and has carried out farming demonstration on the spot.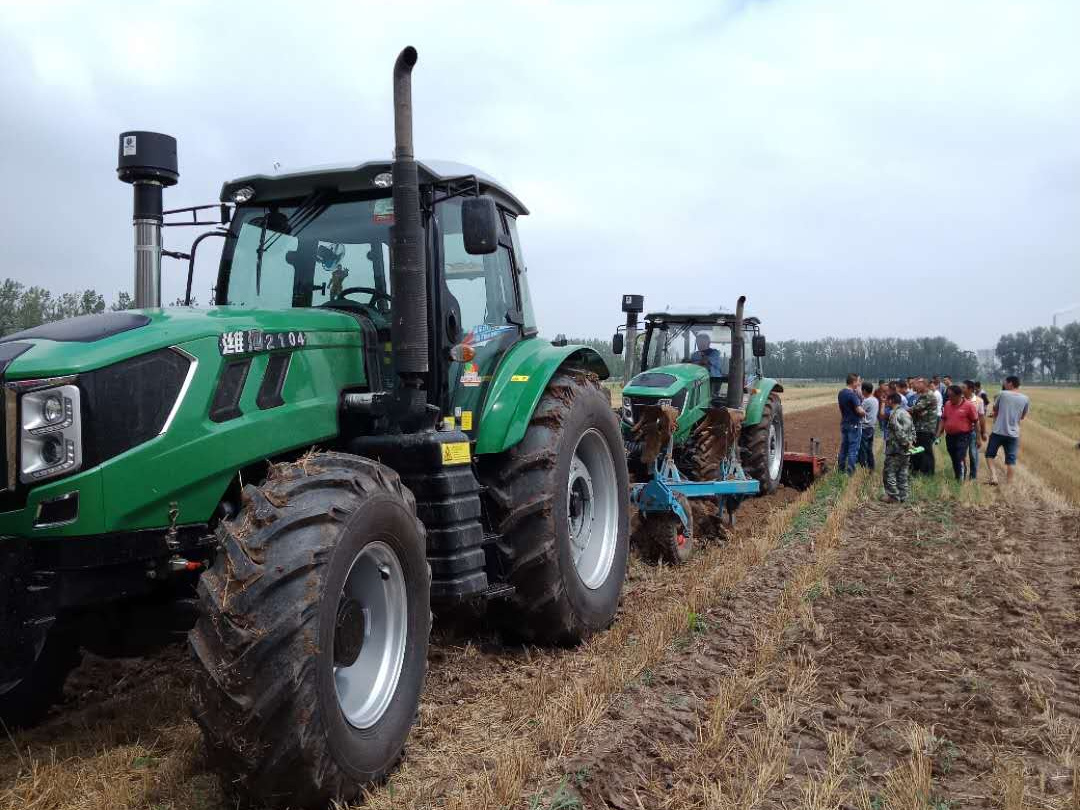 Weihe Series tractors attracted the attention of the people present because of their scientific and fashionable shape design; stable performance and excellent farming effect made the farmer friends who participated in the field demonstration praise endlessly.
The Longchi Demonstration of Weihe Series Tractors won unanimous praise from the leaders of the Agricultural Machinery Bureau and local farmers'friends. Consulting, negotiating and signing Preferential Agreements for purchasing tractors were on-site, and the demonstration was full of fruits.